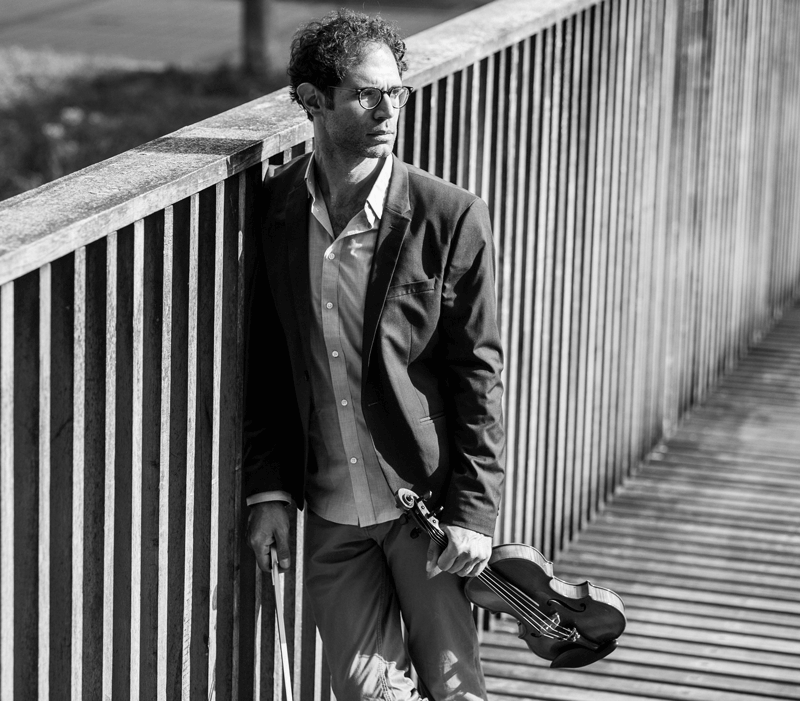 concert series
Christophe Vander Eecken
Shalan Alhamwy embraces Improvisation in all its splendor, with a particular focus on exploring different aspects of this art form. He takes on the challenge of approaching Improvisation with a capital 'I', with several influences in mind: Taksim, a style of improvisation that originated in the Middle East and delves into the complex modes of the Makam system, jazz improvisation, where the emphasis is on connecting melodies and underlying chord progressions and finally free improvisation; where the musician has complete freedom to experiment and create spontaneously.

Shalan Alhamwy (1982) is a versatile artist with roots in Syria and Belgium. He excels as a violinist, composer and photographer.

With his classical training and diverse musical background in Western, Arabic and Turkish music, Shalan effortlessly mixes these styles in his musical violin playing and compositions. He has received commissions from world-famous orchestras, including the WDR Funkhausorchester Köln and Kammersymphonie Berlin, and has written music for ensembles, films and TV programmes.

In 2019 and 2022 he has been invited as an expert and commentator at the prestigious Queen Elisabeth violin and cello competition.