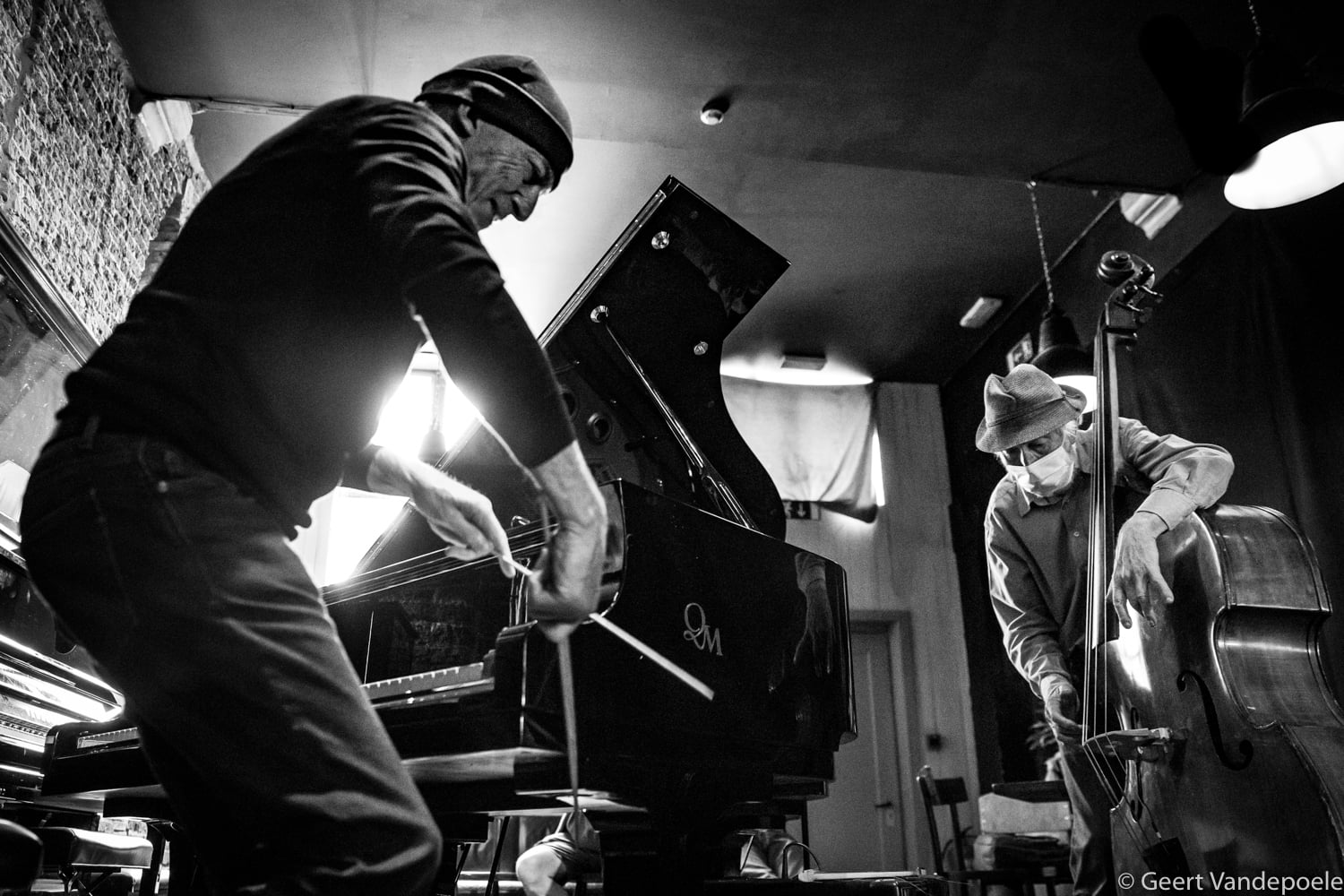 Geert Vandepoele
Citadelic festival 2023
MAY 24 - 18H MAIN STAGE
artist in residence
Paul Van Gysegem / Josep-Maria Balanyà (ES/BE)
improvisation godfathers
For the first concert by artist in residence Paul Van Gysegem, we invite pianist Josep-Maria Balanyà, who was born in Barcelona.

Internationally recognised as musician in the field of improvisation and the new contemporary music, experimental music and performance, Josep-Maria Balanyà explores the limits of music in his compositions and performances. He is particularly interested in the combination of different arts and the transfer of art into music. The concerts by Balanyà are powerful rituals – it could be said that he plays the piano with his whole body – during which we can perceive the presence of music changing into matter. He is also composer, conductor of improvising orchestras, sound artist, painter and photographer.

Bassist Van Gysegem, best known for his monumental sculpture at Gent Sint-Pieters station, explores a new musical language, fueled by the American avant-garde of musicians such as Cecil Taylor, Steve Lacy. As a visual artist, his oeuvre is characterized by a thorough investigation of forms. This year, Paul and his quintet released the much acclaimed Square Talks (el NEGOCITO, 2021) as a successor to his legendary record Aorta (Futura, 1971), a historically important document in the pioneering days of European free jazz, and Traverse (el NEGOCITO, 2016).

This undoubtedly will be another exciting musical encounter of 2 artist, who both easily move between the visual arts and improvised music. In there work they seek interaction in which one medium has an inspiring effect on the other.


Josep-Maria Balanyà - piano
Paul Van Gysegem - double bas




OTHER CONCERTS MAY 24
with the marvelous support of De Vlaamse Gemeenschap and de Stad Gent
website © lepetitchevalier 2023